LTM BOOKS
FEATURED BOOKS...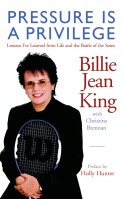 "Pressure Is A Privilege"
By Billie Jean King
Tennis champion King uses her 1973 Battle of the Sexes match against Bobby Riggs as a foil to illuminate 13 life lessons in this self-help quasi-memoir. Part business advice, part personal advice and all motivation, King's insights aren't novel (seize opportunities whenever they arise, do your best and visualize success), and her advice (shared family meals with all cell phones turned off) is standard but sound. For a radical figure in sports and women's equality, King treads the safe and narrow throughout the brief book (her first since the 1982 autobiography Billie Jean), and coasts on repeated references to an important but particularly dated match. Tennis fans may want to give it a perusal, but those seeking fresh inspiration can pass.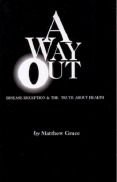 "A Way Out: Disease Deception and the Truth About Health"
By Matthew Grace
Matthew's seemingly miraculous recovery came from, as he puts it, "the inside out." A Way Out explains Matthew's philosophy on diet, exercise, and modern science. A Way Out is a provocative read that may make you reconsider your notions on health and life.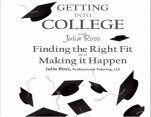 "Getting Into College"
By Julia Ross
Does it seem like everyone else around you is all set with their life's plans? Does it seem like you are the only one who has no idea of how to begin your college search process? And do you sometimes feel like it might be best to forgo the college route and just join the Marines? Call yourself normal. Every student and parent with whom the author has worked with over the past fifteen years in College Coaching has had the same doubts and fears. In this book the authorI will share some of those stories. All of the stories end well with students happily settled in college. It is the getting there that is hard, more emotionally-charged, than anything else.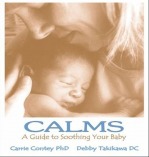 "Calms: A Guide To Soothing Your Baby"
By Carrie Contey & Debby Takikawa
CALMS offers 5 steps to Harmony in your new family. C=Check in With Yourself. A=Allow a Breath. L=Listen to Your Baby. M=Make Contact and Mirror Feelings. This practical wise book offers nurturing ways of being with your baby that often result in you and baby relaxing and becoming more peaceful in body, mind and spirit. The authors, Carrie Contey, Ph.D., and Debby Takikawa, D.C. are committed to helping families with new ways of exploring old problems.
This website is a secure site.
(C) 2011 LifeTime Media & LTM Books