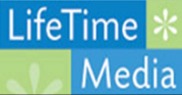 Lifestyle Books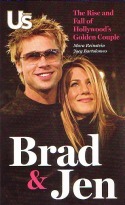 "Brad & Jen"
By Mara Reinstein
Brad & Jen chronicles the climactic end of celebrities Brad Pitt and Jennifer Aniston's rocky marriage. With an inside scoop on their marriage, Reinstein and partner Joey Bartolomeo highlight the ebb and flow of this once blissful marriage. Several pictures of the hyped couple are also included in this book.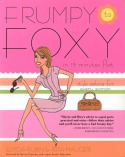 "Frumpy to Foxy in 15 Minutes Flat"
By Elycia Rubin
Frumpy to Foxy is a vibrant style guide for women on the go. Fashion gurus Elycia Rubin and Rita Mauceri provide advice that will totally "foxify" your look from your hair to your shoes. Filled with tips and time-savers that will not blow your budget, Frumpy to Foxy will make you a fashion star in just 15 minutes. This fabulous guide will help you create an improved self-image that will lead to professional and romantic success.

THIS BOOK IS CURRENTLY NOT IN STOCK

"Get Serious About Getting Married"
By Janis Spindel
Getting Serious About Getting Married by Janis Spindel lays out a clear road map for women who are single but don't want to be. This self-described "serious matchmaker," who has more than 715 marriages to credit, breaks down the search for a mate into helpful questionnaires and interesting tips. Knowing what you want in a mate before meeting the perfect match is the first step. Janis' book not only has all the advice you need to help you make a perfect match, but she also provides you with tips on style and appearance to bolster your appeal to all the potential partners out there.

"Getting Into College"
By Julia Ross
Does it seem like everyone else around you is all set with their life's plans? Does it seem like you are the only one who has no idea of how to begin your college search process? And do you sometimes feel like it might be best to forgo the college route and just join the Marines? Call yourself normal. Every student and parent with whom the author has worked with over the past fifteen years in College Coaching has had the same doubts and fears. In this book the authorI will share some of those stories. All of the stories end well with students happily settled in college. It is the getting there that is hard, more emotionally-charged, than anything else.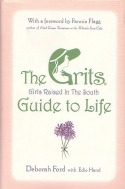 "Girls Raised in the South Guide to Life"
By Deborah Ford
You don't have to travel to the south to experience quintessential Southern hospitality. In The Grits Guide to Life, two southern belles will teach you how to bring out your inner grits – Girl Raised in the South. Fannie Flagg writes the foreword to this charming book that details the right ways to be a southern woman. With old family recipes, southern humor, and a "Grits Glossary," this beautiful book is a joy to read over and over again.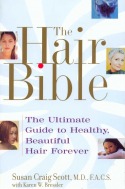 "Hair Bible"
By Susan Craig Scott, MD
The Hair Bible by Susan Scott explains bad hair days and what you can do to avoid them. Featured in New York magazine's "Best Doctors in Manhattan" issue, consults with other medical specialists and beauty experts to present the ultimate companion to having vibrant and healthy hair at any age. Dr. Scott explains how stress, diet, prescription, medication, vitamin deficiency and chronic illness affects hair growth; she gives understanding in each hair category, so you can get to the root of your hair concerns.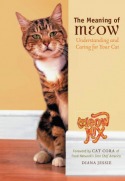 "Meow Mix: Meaning of Meow"
By Diana Jessie
For the first time ever, the cat experts at Meow Mix(R) are sharing their years of expertise and extensive "cat" knowledge and are speaking directly to consumers. The Meaning of Meow: Learn to Think Like a Cat will help owners understand what's actually going on in their kitty's head and to solve problems that might be causing their kitty's woes and frustrations. True to the Meow Mix(R) image, THE The Meaning of Meow is fun, bright, and colorful-an entertaining, tongue and cheek book written from a cat's point of view, and giving owners an inside track to their cat's needs, wants, and behavior. Why does your cat sleep so much during the day? What's up with your cat's night life? How can you teach your two cats to get along? Is it safe to give your cat table scraps? Most importantly, The Meaning of Meow teaches owners what they can do to have a happy, healthy, and well-adjusted cat. The Meaning of Meow will explain how every cat is an individual, and will teach owners how to observe and "listen" to what their cat is communicating by observing their kitty's habits, body language, and listening to the tone of your cat's meow. This all-around great cat book will teach owners to train, feed and care for their cats as well as how to nurture a loving, compassionate, simpatico relationship with their purring fluff balls.

THIS BOOK IS CURRENTLY NOT IN STOCK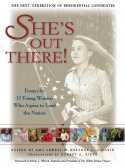 "She's Out There"
By Amy Sewell, Heather Ogilvie, and Robert A. Ripps
It is now not a question of when we will have a female president, it is a question of who it will be. In She's Out There!, noted documentary filmmaker Amy Sewell (Mad Hot Ballroom) and writer/editor Heather Ogilvie present a collection of essays from thirty-five young women under the age of thirty-five who aspire to become the leader of the Free World. Lavishly illustrated with portraits of these inspiring young women, She's Out There! also contains inspiring quotes from women leaders around the world, and fascinating information about the states from which these young women hail, and the causes they support. An ideal gift for graduation or birthdays, She's Out There! will inspire young women across the country to break the glass ceiling in every walk of life.

"Sherpa No Pet Left Behind"
By Gayle Martz
This book provides solid information and helpful hints for modern day pet lovers who want their furry friends to be safe, healthy, and comfortable while accompanying them on their journey. It includes information on travel preparation, pet-etiquette or acceptable human and animal behavior while traveling, understanding your animal in travel situations, what to do in case of emergencies, and much more. This book is not just a listing of places that allow pets; rather, it is an examination of everything you'll want to know about extensive trips to large cities, crowded places, exotic islands, and even foreign locales. Readers will be happy to discover that pets can go just about everywhere, near or far.

THIS BOOK IS CURRENTLY NOT IN STOCK

This website is a secure site.
(C) 2011 LifeTime Media & LTM Books