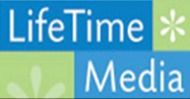 Parenting
"Best Baby Names in the World From Around the World"
By J.M. Congemi
In The Best Baby Names in the World by J.M. Congemi, readers will discover popular and beautiful names from around the globe, as well as name meanings, derivations, and fascinating, facts-filled sidebars. This invaluable handbook will help any parents succeed in finding the perfect name for their baby. Everywhere a person goes – no matter how far he or she will travel – one thing remains the same: a parent's love for her newborn child.

"Calms: A Guide To Soothing Your Baby"
By Carrie Contey & Debby Takikawa
CALMS offers 5 steps to Harmony in your new family. C=Check in With Yourself. A=Allow a Breath. L=Listen to Your Baby. M=Make Contact and Mirror Feelings. This practical wise book offers nurturing ways of being with your baby that often result in you and baby relaxing and becoming more peaceful in body, mind and spirit. The authors, Carrie Contey, Ph.D., and Debby Takikawa, D.C. are committed to helping families with new ways of exploring old problems.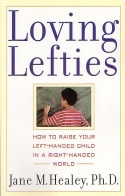 "Loving Lefties"
By Jana M. Healey
Loving Lefties by Dr. Jane M. Healey is the first and only guide that addresses life as a southpaw. A left-handed child in a right-friendly world faces many difficulties in several facets of daily life. Dr. Jane Healey, a child neuropsychologist, has extensive teaching and research credentials in the area of left-handedness, dyslexia, and attention deficit hyperactivity disorder. This book will help parents, teachers, and professionals give advice and encouragement to left-handed to children.

This website is a secure site.
(C) 2011 LifeTime Media & LTM Books